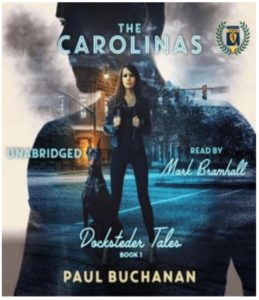 Paul Buchanan, a resident of Landrum, SC, has released the audiobook for "Docksteder Tales Book 1: The Carolinas", read by Mark Bramhall. Listeners are treated to a fabulous performance by Mr. Bramhall as he brings to life this multifaceted story in which a famously eccentric author moves to rural North Carolina (Tryon, actually), where he takes a young writer as his protégé and
exposes him to the wilder side of life. Audiobook fans will recognize Mark Bramhall as the reader for dozens of popular audiobooks, including the entire "Magicians" series by Lev Grossman, and very recently the biography "Grant" by Ron Chernow.
Paul Buchanan is a retired physician, flight surgeon, commercial pilot, and flight instructor. He is a former NASA executive and was crew physician for at least two historic NASA missions. On retirement from NASA, Paul turned his attention to writing fiction, this being just the first of many installments. The audiobook for "Docksteder Tales Book 1: The Carolinas" is available for download from all the usual commercial audiobook sources such as Audible, Amazon, and iTunes, and it is also available for download from various library services. And of course, the ebook remains available for download to your favorite reading tablet, and the paperback is available wherever books are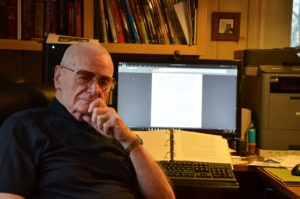 sold, including Tryon's Book Shelf at 86 N. Trade Street.
Buy the book, print or audio here on Amazon
The audio book is also available for download from Audible, iTunes, Audiobooks.com, Hoopla, Downpour, Overdrive (for public libraries), Libro.FM, Barnes and Noble (Nook Audiobooks), audiobooksnow, Audiomol, Kobo, and others.